At Diversified Interiors, we understand that keeping your commercial construction project on time and on budget is your top priority. We also know how challenging this can be when you're managing multiple subcontractors on a project.
Hiring a commercial finishing contractor like Diversified can save you both time and money. Here are six reasons why:
1. You'll spend less time communicating with subcontractors and more time growing your business.
A finishing contractor like Diversified Interiors is a one-stop shop for commercial finish work. When you hire a finishing contractor, you reduce the number of subcontractors you need to communicate with about interior finish work to just one. And when you have fewer subcontractors you need to communicate with on a project, you have more time to devote to your business.
2. You'll say goodbye to dead time between project phases.
When you're relying on multiple subcontractors to complete different phases of your interior finish work, sometimes schedules and timelines don't match up. This creates dead time between project phases, costing you valuable time and money. When working with an interior finishing company like Diversified Interiors, you can rest assured that the different phases of your your finish work will all be coordinated by the same subcontractor, minimizing any time lost to scheduling mishaps and freeing you up to focus on the parts of the project that most need your expertise and attention.
3. You'll add a strategic partner to your team.
A finishing contractor is uniquely positioned to view your project holistically. As opposed to feeling like you're in the position of having to manage several subcontractors, working with a qualified finishing contractor like Diversified feels like partnering with someone who's as invested in your project as you are. You can trust that they will work closely with you to ensure timely completion of your project. And when challenging problems arise, you can count on them to turn those problems into solutions.
4. You'll minimize conflict between service teams.
How many times have you been caught in the middle of two or more subcontractors who have come into conflict with one another, each one blaming the other for something that's gone wrong? With an interior finishing contractor, all your service teams are part of the same team, and that team's one focus is keeping your project on time and on budget.
5. You'll achieve consistent quality across all aspects of your project.
When all your finish work is being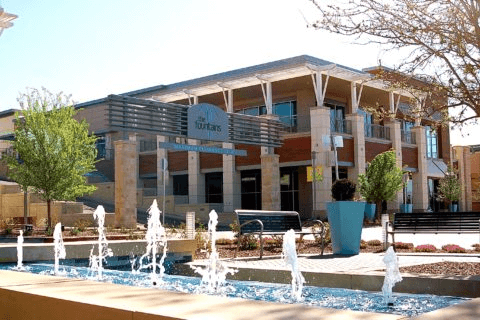 completed by a team that shares the same quality standards, you can be confident that the quality of the work will be consistent across the board. When that team is Diversified Interiors, you can take pride in the fact that our quality standards are second-to-none.
6. You'll ensure uniform safety standards across service teams.
When you're focused on keeping your project on time and on budget, the last thing you want to worry about is inconsistency in your subcontractor's safety standards. When you hire a finishing contractor, you know you only have to vet one company's safety record, minimizing the chances that a vendor with substandard safety practices might find its way onto your project team.
If you'd like to talk with us directly about how hiring a finishing contractor could save you time and money on your next commercial project, please contact us.