When you're choosing a building envelope solution, it can feel like you're being asked to choose between energy efficiency and aesthetic appeal. Fortunately, with EIFS (Exterior Insulation and Finish Systems), you don't have to.
The growing popularity of EIFS is directly related to its unique ability to combine energy efficiency with design flexibility. Read on to find out why EIFS could be the building envelope solution you've been dreaming of.
EIFS and energy efficiency
If you're looking for a building envelope solution that will provide maximum energy efficiency without compromising on aesthetics, you'll have to look beyond standard building materials.
EIFS achieves superior energy conservation through the use of ci (continuous insulation) and a continuous air barrier. This helps reduce building operation costs (especially heating and cooling), provides unsurpassed thermal and moisture control, and prevents air infiltration from outside, all while reducing greenhouse gas emissions. EIFS components reduce thermal bridging, lowering the risk of heat leakage and energy loss. What's more, EIFS complies with the building industry's energy codes, which have become more stringent in recent years (Title 24, IBC, IECC, ASHRAE 90.1).
Whether you're planning a new construction project or an exterior remodel of an existing structure, upgrading to a more sophisticated building envelope like EIFS can boost your building's performance — and its LEED certification results.
EIFS and aesthetic appeal
If the benefits of EIFS's energy efficiency weren't enough, EIFS also has the ability to achieve infinite design options with its wide array of aesthetic choices.
EIFS can mimic nearly any material on the market, including brick, granite, and limestone, and it comes in unlimited color choices. EIFS can accommodate distinctive architectural features such as curved façades, oversized windows, arches, reliefs, and multiple textured surfaces. With EIFS, you can create the exact look you want to achieve, whether that's a classic design with brick walls and stone arches or a modern vision with sleek curves and varied wall textures.
With other building envelope systems, maximizing energy efficiency sometimes requires compromising on style. But with EIFS, you get the best of both worlds — and more.
Here is an example of Stucco vs. EIF:
Stucco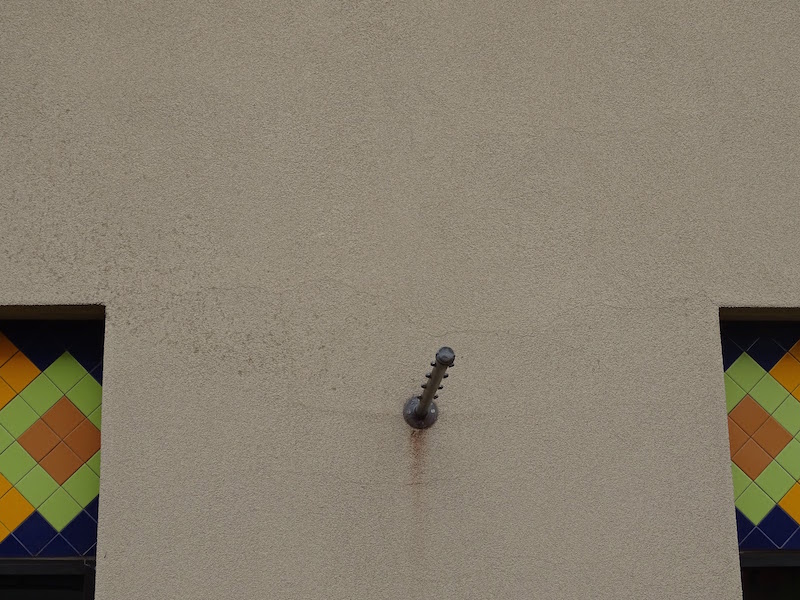 vs.
EIFS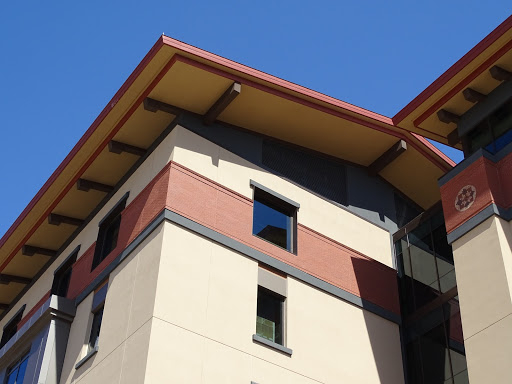 Additional benefits of EIFS
In addition to being both energy efficient and aesthetically appealing, EIFS is also an ideal building envelope system if you're looking for exterior cladding with the following characteristics:
Cost-effective
Lightweight
Sustainable
Easy to install
The fact that EIFS is so lightweight and easy to install means that it reduces overall project costs and weight per square foot. No other building envelope system can offer you the same potential savings on material and labor costs as EIFS.
Find a qualified EIFS contractor for your next project
If you're ready to reap the many benefits of an EIFS building envelope, we're here to help. Contact us today to discuss our first-rate EIFS installation practices.