Though 2020 brought many changes and challenges, here at Diversified Interiors we joined with the world in learning to adapt to the ups and downs. We worked closely with our team and clients to persevere. As we reflect back on the year, we're proud of the many goals and accomplishments we achieved thanks to our incredible staff and amazing community!
Building on Excellence and Teamwork
Our team built upon our ongoing commitment to excellence and demonstrated that even in a pandemic, we can continue to meet finishing contractor needs and reach our clients' goals. Applying our thoughtful, strategic planning processes, we were able to adapt and work through the year's challenges to see many projects through to completion.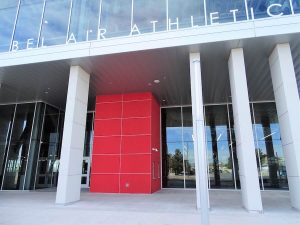 Our success is also due to the sound expertise and skills of our construction crews who went above and beyond when needed. Each project was completed safely, following public health guidelines to protect the wellness of our crews, clients, and anyone involved in the projects.
Watch the Diversified Interiors Foreman 2020 Showcase to see some of this year's projects.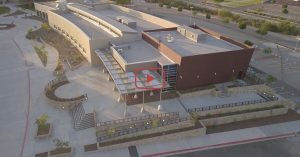 2020 Diversified Interiors Completed Projects
Fox Acura Dealership
UTEP Sun Bowl
Modernization
Alameda Recreation Center – City of El Paso
Lomaland Recreation Center – City of El Paso
Chamizal Recreation Center – City of El Paso
El Paso Community College – Mission Del Paso
Texas Tech Medical Services Building II
Towne Place Suites by Marriot – Northeast
City water Park #4University Medical Center – East
University Medical Center – Northeast
Blue Flame Apartments
Historic Plaza Hotel
Plaza Hotel Parking Garage
Bel Air Gym
El Paso Community College – Northwest Campus
Rudolph Honda
Ysleta High School Fine Arts
UTEP IDRB
Eastwood High School
SISD New Elementary School #30
Kinective Fitness
Eastside Regional Park
Looking Forward to What's Next
As we step into 2021, we look forward to building on this success and using what we've learned in 2020 to continue providing the highest quality finishing contractor work for our clients.
If you would like to learn more about our work and completed projects, or if you're in need of a finishing contractor, contact us to schedule an appointment.