"We have completed numerous quality projects with Diversified Interiors (DI) over the last 15 years. We have grown accustomed to working with DI's professional staff and know that quality is the backbone of Diversified Interiors. In addition, the problem solving capabilities of the DI's staff are second to none."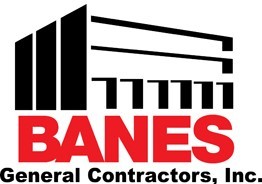 John A. Panahi, Vice President
Banes General Contractors, Inc.
"Diversified Interiors of El Paso! Having been around for 40 years, they've played a great role in shaping many of El Paso's iconic places with their impeccable work ethic … who relentlessly exemplify greatness from the smallest punchlists to the biggest projects. Diversified Interiors' is just one of the MANY subcontractors we love partnering up with."
Aztec Contractors, Inc.
"We have worked with DI for 20 years on projects of all shapes and sizes. They are not just a subcontractor, but a partner that does everything they can to ensure the completion of the project. When problems arise, they are always there ready; helping turn those problems into solutions. In short, they are a subcontractor that does what they say they are going to do, when they say they are going to do it."
Tyler Daniels, President
Dantex Construction Co.
"I have worked with DI for over a decade on large complex projects in the El Paso area. Over this time I have found DI to be very down to earth and be a key partner in terms of finding creative solutions to challenging problems. They have always been very responsive and remain a company we can trust to help keep the project on budget and on schedule."
Brian Penner, Operations Manager
Hensel Phelps
"Diversified Interiors has been a key ally of Jordan Foster Construction for over 20 years. They have worked with us on a variety of projects ranging from small build-outs to some of the most complex and challenging jobs. We have always been able to resolve complex challenges, meet critical timelines, fulfil quality expectations, achieve cost/budget targets and provide value to the customer by partnering with Diversified Interiors. We look forward to continuing our relationship with them into the foreseeable future."
Ash Kamath, Vice President

Jordan Foster Construction
Heath Wilson, Director of Construction Read more
EMJ Corporation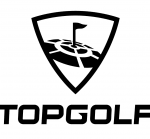 Austin Brasher, Project Manager Read more
TopGolf
Ruben Rivera, Construction Superintendent Read more
V E M A C

Eric Bourquin, Vice President Safety Services Read more
Texas Mutual